Getting your CPA license is a career achievement, but your CPA journey doesn't stop once you get licensed. You will need to maintain your CPA license each year in order to continue practicing as a Certified Public Accountant.
Each state requires CPAs to complete at least 40 hours of Continuing Professional Education (CPE) each year in order to stay active. It can be even harder to achieve these credits if you have a demanding full-time job.
Luckily, many CPE course providers offer online and remote CPE classes for CPA to help you complete your 40 credit requirement. And, the good news is that most of these courses are offered online so you can take them at your most convenient time.
However, although the market is flooded with numerous course providers, only a few of them meet the requirements of what most CPE candidates want. Here is a breakdown of seven of the most popular CPE courses for Certified Public Accountants that you should consider using to maintain your CPA qualifications.
---
Here are the Top 7

CPE Courses Providers for Certified Public Accountants

 in August 2022: 
Here are the best CPE courses for CPAs to help you further you professional education and maintain your certified public accountant license.
---
Becker CPE Classes for CPAs
Becker CPE has been in the industry for more than 60 years and has been very constant with helping professionals stay updated with content. Their CPE course has a catalog of the most updated CPE and CPA topics that are vetted by industry veterans, and come in very flexible formats to allow the learner to study within their schedules.
One of the advantages of the Becker CPE kit is that it offers you three price variated options. You can either pick the Essentials, Select, or Prime course depending on your budget. The platform also offers all the users free trials to help you determine if it is the right fit for your learning needs. However, although Becker offers you different prices for their packages, you may have to do without some features depending on the package you choose. For instance, premium courses are only accessible to Prime and Select users.
Becker stands out among other CPE course providers because of its affordability and the quality of its study materials. If you are looking for a course that combines both competitive prices and quality, then this is the option for you.
---
Surgent CPE Webinars
Surgent CPE is one of the most common names in the professional certification industry as it continues to give all its candidates access to helpful study materials. Surgent CPE boasts of having a very good CPE faculty and offering the broadest and most updated courses. The platform gives webinars that fit in the candidate's schedules and focuses on giving you more than just CPE accreditations.
One of the advantages of using Surgent CPE courses for CPAs is the live seminars which are given constantly every week. You can access these seminars in different time zones, or when your schedule goes against your study schedule. The brand also has a very broad catalog with over 10000 credit hours. However, the packages are very costly as compared to other options in the market.
Surgent stands out as one of the priciest options, even though it gives you a broad insight into furbishing your CPA qualifications. It is ideal for candidates who prefer a thorough approach to the courses, but you can still get better value for your money with other courses such as Illumeo.
---
Gleim CPE Courses for CPAs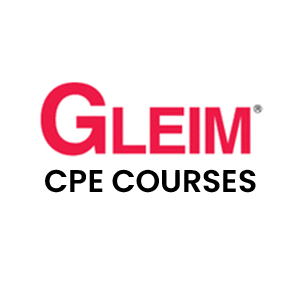 Gleim CPE is another giant when it comes to producing top-notch revision courses for its candidates. The Gleim CPE course is uniquely designed to help the candidate conduct further research into accounting principles, and make them understand why CPEs are important for solidifying their CPAs. The course is appropriate for professionals looking to make the best out of their careers, and it is compliant with all the standards set by AICPA and NASBA.
The advantages of using the Gleim CPE course are that you will get a free sample course that comes complete with CPE credit. No other provider in the market gives this bonus to its candidates. The provider also operates on an hourly pricing structure meaning that you will only pay for the hours you will be studying. On the downside, Gleim does not offer live webinars to its candidates unlike other providers such as Becker and Illumeo.
The Gleim CPE course is suitable for candidates that are willing to study on their own. The hourly pricing structure will work well with such candidates because they will only pay for the hours they will be studying.
---
Illumeo CPA CPE Courses
Illumeo is one of the most competitive CPE courses in the market, with a keen interest in seeing CPA professionals maintain and refurbish their certifications. The course combines assessments, a massive CPE course library, and compliance with CPE regulations to ensure that its users get the best industry-relevant information. The brand has been trusted by CPAs and top audit companies for years and continues to give its candidates the best services in the market.
As an advantage, Illumeo gives you access to the most relevant CPOE information, resulting in very impressive accreditations. The course also gives you free perks in form of 12 continuing education courses, which also count for CPE credits. The course is also remotely accessible, meaning that you can study at your convenient time. On the downside, the brand's catalog is not specialized and can be confusing for professionals.
This course does not have any live content and is most suitable for professionals who are conversant with CPE domains. If you know what you want to study and are willing to get down to work, this could be the ideal course for you. It is also ideal if you know the study areas that are most relevant for you so you do not get lost in all the materials.
---
Lambers CPE Lectures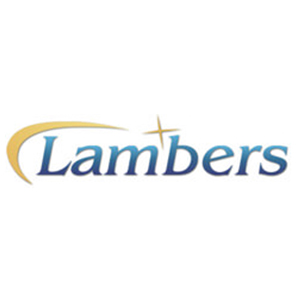 Lambers has been around since 1966 and has for decades continued giving their candidates the best study experience. The course is well furbished with CPE courses for CPA professionals, with on-demand videos which ensure that you have access to all the information you need to get your credits, whenever you need it. The courses are moderated by qualified instructors with specialization in different CPE fields. Some of the areas covered in these courses are taxation, auditing, IT, and marketing, ensuring that you stay updated with all the relevant information and skills as a CPA professional.
One of the advantages of the Lambers CPE course is that the library is constantly updated for free to ensure that you have access to all the up-to-date CPA content. Lamber does not work with different tier payment plans. Instead, it gives you a flat yearly subscription giving you unlimited access to the study materials. However, their refund policy is very limited, meaning that once you subscribe, the chances of having your money refunded are very slim.
This course is most ideal for tax professionals who do not feel the need to pay for the more expensive courses in the market. The brand gives you access to high-quality study material at a low price but cannot keep up with the bigger names in the industry.
---
Lorman CPE Training for CPAs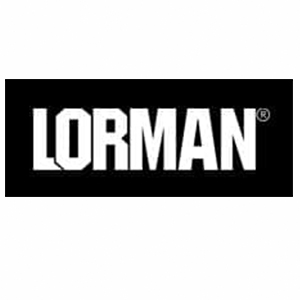 The Lorman CPE courses are designed to fit in your busy schedules while offering you the most updated CPA content to maintain your qualifications. You will earn your CPE credits with these courses and maintain your CPA accreditation. The courses have different online resources and white papers attached to help you study online and continue building your career portfolio.
One of the advantages of Lorman CPE courses is that they give you access to live webinars for all the courses covering different domains. You also have an all-access pass once you pay for the course. You will have access to all the study materials such as audio recordings, webinars, and course manuals for a full year. However, the Lorman CPE courses are one of the most expensive options in the market. The amount of material provided is also lower as compared to other providers such as Becker and Illumeo.
If you like to study in lecture format, this could be the most ideal program for you. Once you subscribe to the Lorman CPE course, you will have one year of unlimited access to lecture materials, webinars, and audio recordings. If you are willing to pay a little more for your CPE courses, this could be the option for you.
---
Fast Forward Academy CPE
The Fast Forward Academy CPE course is also a viable course to consider when gathering your CPE credits. The course is IRS-approved for enrolled agents, CPAs, and tax preparers. The course has a library of over 40 courses with coverage of most of the relevant CPA-related domains. With this package, you stand to get the best credits in your CPE course.
The advantages of this course are that you get a free two-hour sample course, and this one is even better because you are allowed to choose the best course for you. You also get to enjoy the provider's flexible price packaging at a low cost. The course costs $199 and is unlimited. However, the course library in Fast Forward Academy is more limited as compared to other providers such as Becker and Surgent.
Fast Forward Academy CPE courses are best for CPAs who want to earn their CPE credits fast with little or no hassle. The prices are friendly and you get to choose your sample course. it is also ideal for people who do not need a lot of guidance as they study because the courses do not have live seminars or webinars.
---
Frequently Asked Questions
Here are some of the most commonly asked questions about certified public accountant CPE requirements and courses.
---
What is CPE?
CPE is Continuing Professional Education courses that most certified or licensed professionals must complete in order to maintain their level of competency and licensure. Certified Public Accountants typically have to complete at least 40 hours of CPE each year to maintain their licenses.
---
What does CPE stand for?
CPE stands for Continuing Professional Education. These courses are designed to give licensed professional additional training on current topics and subjects that may have not been covered in their format education. CPE allows professionals to stay up-to-date with current events and laws in their field.
---
What is CPE credit?
A CPE credit is the certificate received after one hour of continuing professional education. CPAs have to complete at least 40 CPE credits during each calendar year to maintain their licenses in most states.
---
Do all CPAs need to do CPE credits?
All states require licensed certified public accountants to complete some level of CPE in order to maintain their license to practice public accounting.
Two-tier states allows CPAs to choose whether they want to be licensed or certified. In these states only licensed CPAs are required to complete CPE courses. Certified CPAs have less legal privileges than licensed CPAs, so they are exempt from the CPE requirements.
---
What makes a good CPA professional education course?
Once you decide to go for CPE credits, scout the market for a course that meets your immediate and long-term needs. You may need to study for only a few hours, and in this case, you would be better placed with the Gleim CPE courses. Find a course that fits your budget, and your schedule while giving you updated content.
---
What's the best CPE course for beginner CPAs?
A beginner would benefit most from either Becker or Surgent CPE course. the two providers have a detailed course that covers all the domains of CPA. Becker and Surgent may be more expensive than other providers, but they compensate for the extra cost with more materials and more interactions for the benefit of the candidate.