Picking the best SAT prep course that will prepare you for the Scholastic Aptitude Test and improve your score to get you accepted to the college of your choice can be tough. There are a number of different prep courses out that all make great SAT study guides, so is there a way to decide which one is right for you?
Well, a good way to start reviewing the different options is to look at your own study habits. Rather than focusing on which course has the most features, look at the SAT review course that has the right features for you. Everyone learns differently, so why should everyone get the same course?
Think about how you learn best. Do you like watching instructors teach you concepts or do you find practicing problems more beneficial? Then look at which course emphasizes those features. After all, improving your SAT score could mean the difference between you being accepted into college or being declined. You want to get a course that will work for you.
That's the main reason why our expert team made this recourse. We reviewed the top-rated SAT study materials online to make it easy for you to find the one that will work with your unique learning style and help you improve your score. Let's compare the most popular courses' study materials, features, benefits, and drawbacks.
---
Here are the Top 6 SAT Exam Prep Courses Online in April 2022: 
Here's the best SAT prep courses and study materials online to help you improve your score and get into the college of your choice.
---
Compare the Best SAT Online Courses
| | | | | | |
| --- | --- | --- | --- | --- | --- |
| Company | Magoosh SAT Prep Course | The Princeton Review SAT | Kaplan SAT Review | PrepExpert SAT | Higher Scores SAT |
| Price | $129 | $949 | $699 | $999 | $187 - 647 |
| Video Lessons | 200 lessons | 135 lessons | 50+ lessons | 30+ hours | |
| Live SAT Classes | No | 18 hours | 18 hours | 36 hours | No |
| Practice Questions | 1,750 | 2,000 | 1,000 | 1,500 | |
| Practice Tests | 3 | 25 | 8 | 6 | |
| Money Back Guarantee | Yes! | Yes! | No! | Yes! | Yes! |
| Get Started! | Get Started! | Get Started! | Get Started! | Get Started! | Get Started! |
---
Magoosh SAT Prep
Magoosh SAT is a new company looking to help people with professional exams. They have risen through the ranks to being one of the most trusted review platforms. They make preparations fast and effective.
The courses are very high quality, and very flexible. You can choose between different plans and duration options. The courses are also personalized, to give you a wholesome experience.
Pros
The price is very affordable
The course is personalized
You can be sure of maximum support at all times
The materials are of high quality
The course is mainly of videos
Cons
The course lacks classroom experience
Who is it for?
Magoosh SAT is a perfect course for students who are on a budget. This is by far the best value course on the market today. It has everything you need to prepare for the SAT without a huge price tag.
---
Princeton Review SAT
The Princeton Review SAT is known for quality of professional exam reviews they provide. Their approach to tackling tricky exams is by focusing their review on the difficult and important part of the exam.
This way, you don't waste time mastering the less important aspects of the exam. Though the course is quite expensive, it guarantees a better chance at a higher score than most other courses.
Pros
There is a guarantee of scoring high in the SAT exam
They make use of really impressive instructors
Upon registration, you have an immediate access to the course materials
You have get access to both the ACT and SAT review courses
The course is driven by artificial intelligence, to make it personalized for students
The course provides you with tutors on demand.
Cons
The course is very costly
Who is it for?
The Princeton Review SAT course is great for students who learn best by practice questions. They have the biggest test bank of practice SAT questions and the largest set of actual SAT practice tests.
---
Kaplan SAT Review
Kaplan SAT has been in the business of preparing students for professional and entrance exams for a long time. The platform provides tutoring and other preparation services for students across the world. The course is detailed, and features several strategies you can use while taking the test. The quizzes provided during the course can also be customized. The course also provides you with score reports.
The various features of the course are all geared towards a particular goal, which is to give students a wealth of affordable course options. This allows students to pick the study option that works for them. However customizable this platform may seem, some features are still lacking.
For instance, Kaplan does not guarantee you a high score with this course. Also, the access period to the course is not as lengthy as you'd expect. Though these are not the primary features students need, it would have been nice to have them.
Pros
The course offers variety of courses
The course is very cheap
The practice tests are as realistic as they can get.
Provision of students with top materials
Cons
The course has a very short access period of only 6 months.
Who is it for?
Kaplan SAT is a good course for students who want to study with their textbooks and study materials. They have some of the most in-depth study guides of any course. They are also the only company that gives you a hardcopy version of their textbook.
---
College Prep Genius SAT Exam Prep
College Prep Genius SAT is the brainchild of Jean Burke, and the goal of this course is to teach you how to take standardized tests. This is a really important aspect of preparation, which has proven to be very tricky for students. This course teaches you just how to find your way around this test.
The course also teaches you how to identify questions, subsequently employing logic in answering such question. This course features several instructional videos, textbooks and workbooks. These resources combine with the guide provided by the course. You can also download practice tests to take.
Pros
The course allows you to track your progress thanks to in-built tools
The course comes with a guide
The price is very affordable
Cons
The interface of the site isn't so impressive
Who is it for?
College Prep Genius SAT is a good course for students who want an affordable option. With a course starting at $139, this study guide is within reach of almost all students. Plus, they offer scholarships!
---
Higher Scores SAT exam review course
Higher Scores SAT Test Prep takes a very personalized approach to helping students prepare for the SAT exams. It helps you gain admission as fast as possible, by providing you with just what you need to pass the exam.The course features Lauren an expert ACT and SAT teacher.
This course was designed to be as intuitive as possible. Beyond helping you prepare for the exam, this course also offers you chances at scholarships.
Pros
The course is very detailed
The course is anchored by an industry specialist
The course helps you with strategies to take the test
You have the opportunity to win scholarships
Cons
There is no high score guarantee, but there are testimonials
Who is it for?
Higher Scores SAT is perfect for students who want to not only ace the SAT but also want to prepare for college. This course has bonus offers that give you strategies on how to get scholarships and grants to pay for college.
---
PrepExpert SAT Review Course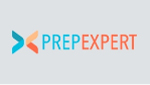 PrepExpert SAT has risen quickly to being one of the bestselling SAT review courses. The exam preparation firm is backed by Shark tank.
The company was created by Shaan Patel who scored a perfect mark in the SAT (2400), before they switched to 1600.
The other tutors at PrepExpert are also high flyers in the exam. So, you can be sure that you are learning from the very best.
Pros
You have a high score guarantee
You get coached by top instructors of the SAT
You can choose between in-person or online lectures
There are different packages you can choose from
Cons
Who is it for?
PrepExpert SAT is a great course for students who want personalized instructor attention. They offer access to their expert tutors and give you a huge list of test taking tips that will improve your score.
---
Olive Book SAT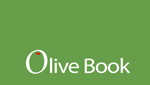 Olive Book SAT is a comprehensive prep course that gives you so many resources to dive into. Olive book is a trusted platform that was created by Michael Emann. To ensure that the course appealed to students, it was prepared in conjunction with animators and tutors.
This attention to detail, and a deliberate effort to ensure quality graphics languages of architecture, appeals to the numerous students that take the course.
Pros
The course enjoys professional animation coupled with rich study materials
The course features hundreds of practice question, and many other passages
The dashboard is intuitive
There are numerous test tips
You enjoy assistance from tutors
The pricing options are affordable
Cons
The course doesn't have an offline content
Who is it for?
Olive Book SAT is perfect course for students who want more engaging video lessons. Their animated videos help explain tough concepts on the exam in a useful and engaging way.
---
Frequently Asked SAT Test Questions
Here are some of the most commonly asked questions about the SAT test along with ways to prepare for it.
Do I need an SAT prep course?
In order to get a competitive SAT score, you will likely need to prepare with an SAT prep course. Top tier college acceptance is competitive and you will need every advantage you get in order to be admitted. Studying with a proper SAT course will help you get the score you need to get into the university of your choice.
How much does a good SAT prep course cost?
The most popular SAT prep courses cost between $125-$2,000. The price largely depends on the level of private tutoring and personal coaching that you choose to go with. Typically, the average price a family spends on a SAT review course is between $400-$1,000. You should plan to spend about that.
Will an SAT prep course improve my score?
Yes, studying with an SAT course will almost always improve your SAT score as compared without a course. Most students saw a rise of 100 points after using an SAT preparation course. The SAT test is challenging and an expert study guide will help you master the test taking strategies that you'll need to boost your score to the next level.
What to look for in an SAT prep course?
The most important thing to look for in an SAT review course is features that match your learning style. If you learn best by watching video lessons, then you should pick the course with the best videos. Likewise, if you learn best by practicing problems, you should pick the course with the biggest test question bank.
What is the best course for beginners?
Magoosh SAT is great for beginners because it's affordable and has tons of video lessons that you can learn from. It also has a money back guarantee if you try it out and don't like it.
Why is the SAT important?
The SAT exam always takes between three hours and four hours, depending on the courses you are taking. Hence, you need to be as prepared as you can be. As an entrance exam into most colleges and universities, the opportunities are somewhat limitless when you pass the exam. The exam is created and run by the College Board, and it is designed to be done as multiple-choice with paper and pencil.
The major aim of this exam is to test your readiness for college, and it serves as a central data point used to compare all applicants. The SAT exam is commonly taken by high school graduates, and can be taken seven times a year. The test is divided into two sections; mathematics and evidence-based reading and writing.
Each section of the SAT test is graded on the 200 to 800 point scale. The highest score you can get in the SAT is 1600. For the SAT, there is the option of the essay. If you decide to take the essay, the score is recorded separately.
Preparing for the SAT can be tough, but it is best you do your best to make it at the first try. This is why you need a review course to help you prepare. There are several of such courses out there, but it can be a hassle trying to choose the best. To ease you of this trouble, we compile and review the best SAT courses on this page.