Getting the best GRE prep course that will prep you for the Graduate Record Examination and help you get into the graduate program of your dreams can be challenging. There are a bunch of different prep companies that make great GRE study guides, so how are you supposed to choose between them all?
A great place to start is by looking at the way you learn the best and what types of features will help you the most. For instance, you might learn best by reading the textbook, so a GRE review course that emphasizes video lessons and has minimal text might not be the best option for you.
The overall rating of the course doesn't matter. You should try to find a GRE test prep course that fits your learning style, so you can reduce your study time as much as possible. You'll likely spend over 100 hours preparing for the GRE. You need something that fits your learning style and works with you, not adds to your study time.
That's why our expert team has made this resource. We've reviewed the top-rated GRE study materials online, so you can easily find the one that fits your learning style and will help you improve your GRE score. Let's compare each course along with the features, pros, cons, and suggestions.
---
Here are the Top 6 GRE Exam Prep Courses Online in April 2023: 
Here are the best GRE prep courses and online study materials to help you improve your score and get into the graduate program of your dreams.
---
Compare the Best GRE Prep Courses Online
| | | | | | |
| --- | --- | --- | --- | --- | --- |
| Company | Magoosh GRE Prep Course | The Princeton GRE Review | Kaplan GRE Review | PrepScholar GRE | Manhattan Prep GRE |
| Price | $199 | $899 | $999 | $848 | $1,599 |
| Video Lessons | 100 lessons | 50+ hours | 40+ hours | 50+ hours | 66 interactive video lessons |
| Live GRE Classes | No | Only Math Classes | 21 hours | No | Advanced Live Instruction |
| Practice Questions | 1,600 | 2,500 | 5,000 | 2,000 | 100,000+ practice problems |
| Practice Tests | 3 | 8 | 7 | 2 | 6 full-length, computer-adaptive GRE practice tests |
| Money Back Guarantee | Yes! | Yes! | No! | Yes! | Yes! |
| Get Started! | Get Started! | Get Started! | Get Started! | Get Started! | Get Started! |
---
Magoosh GRE Prep
Magoosh GRE is an excellent prep course designed to reduce your study time. The course comes with a great amount of practice questions, as well as video lessons. These video lessons cover every topic in the GRE curriculum. The course also has a free trial version, and you can get money back as easy as possible.
All the plans offered by Magoosh can be accessed online, and you can easily access them across different devices. One major selling point of the Magoosh GRE review course is the low price at which it comes. And even at this low price, the course has numerous features to make your learning easier.
Magoosh also has a blog where they share different tips and strategies to help you make the most of the GRE exam. There are numerous practice questions and other advice you'd need as an applicant to graduate school.
Pros
The course features numerous practice questions
The course is very affordable and flexible
You can access the course across different devices
The course features a smart-review system
The customer support of the platform is amazing
Cons
The course doesn't have essay evaluation
Who is it for?
Magoosh GRE is the best value course. If you are a student on budget, this course is perfect for you.
---
Princeton Review GRE
The Princeton Review GRE is often called the industry standard in exam prep courses. It offers you a 14-days trial, and free access to a live webinar. There are also numerous free resources that comes with the course.
One feature that makes this course stand out is that which allows for customization of help level. You get to choose how much of help you want, especially with the various options available. You can either go for the in-person lectures, or live online. There is also the provision of the self-paced options.
There is also the option of private tutoring, where you get to choose the specific tutor you want. Beyond the lecture types, the course also subjects you to 8 full-length exam. This exam is taken exclusively on the computer.
You can also get a one-on-one practice test review with the instructor. In summary, whatever level of tutoring, help or attention you need, the Princeton Review GRE course is your best bet.
Pros
The course features a simulation of the standardized GRE exam
The course gives a free trial
The course is comprehensive
You can also purchase additional materials
The learning process is very personalized
Cons
The course is very costly
Who is it for?
Princeton Review is great for students who want direct access to a GRE tutor to discuss issues and questions you have about the course.
---
PrepScholar GRE Prep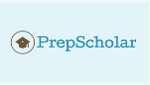 PrepScholar GRE is a newer prep course, but it is packed with features to help you study and increase your score. It has secured a place as one of the companies with the resources to help students adequately prepare for the exam. Effectiveness is a major part of this course looks to offer to students.
One major feature of the course is personalization. You get to create a personalized study schedule.
The lessons the course offers are very impactful, with in-depth analysis of topics to ensure that you improve in your performance. The cost of this value is however cheaper than you'd expect. This has been a major selling point, but the value offered by the course is what keep the student glued.
Pros
The course offers free trials
The platform provides you with a progress report
The instructors of the course are sound and passionate
You have a year-long access
Cons
There are not much materials available in the course
The course does not have a mobile app
Who is it for?
PrepScholar is great for students who want an instructor based review course with tons of helpful videos.
---
Kaplan GRE Review
Kaplan GRE is a leader in the exam preparatory ecosystem. They know their tests and over the years have helped numerous students' ace their exams. In this course, you have access to over 180+ hours of content, as well as 7 full-length computer tests. The course also contains about 5,000 practice questions.
There is the option of tutoring in the course. Whatever study style you have, there is surely an option for it in the Kaplan exam preparatory course. You can go for the in-person, live online and self-paced courses.
Pros
The course provides you with numerous study materials
You get access to 7 full length practice exams
You get access to over 5000 practice questions
You can access so many resources offline
The course features customized performance analysis
The course provides you with free GRE resources
Cons
The tutoring options are expensive
Who is it for?
Kaplan is perfect for students who want live instruction. They offer the most live instruction out of any GRE prep company.
---
Manhattan Prep GRE Review
Manhattan Prep GRE is a very comprehensive course, and it comes with numerous materials to help with your study. There are strategy guide textbooks, practice questions and a variety of study options.
As expected of top courses, you can choose between the in-person, live online and on-demand courses. The video lectures of the course also of high quality, which you will also enjoy.
The course also features expert instructors to lead you through understanding the various materials provided.
Pros
The study materials are comprehensive
These resources are free
You can study anywhere, at any time, and on any device
The practice tests are authentic
Cons
There is no money-back guarantee
Who is it for?
Manhattan Prep is a great course for students who learn best by practicing problems. They have the largest test bank of practice problems of any course.
---
Economist GRE Prep
Economist GRE was created by The Economist to help students effectively prepare for the GRE exam and start a career in business and finance.
Though it a new course, it is a very solid course and deserves to make it to this list. The course is affordably priced, and offers immense value for this.
Pros
The course offers a 7-days free trial
You have a money back guarantee
The course is very flexible.
You get to communicate with real tutors
It is compatible with different devices
Cons
The short term plan lacks some features
Who is it for?
The Economist GRE course is great for students who want 1-on-1 training without breaking the bank. The Economist offers a few different course options with personal GRE tutoring at an affordable price.
---
Frequently Asked GRE Test Questions
Here's a list of some of the most commonly asked questions about the GRE test along with ways to prepare for it.
Do I need a GRE prep course?
A prep course is not required to take the GRE test, however, it is necessary to increase your GRE score and compete with other college applicants. A prep course will give you the added benefit of studying the right material, so you can ace the test and get into the graduate program of your choice.
How much does a GRE prep course cost?
GRE prep courses can be extremely affordable costing between $150 – $2,000. The price largely depends on the amount of private tutoring and amount of study materials that are included in the course. The average price of a GRE prep review course for most students is about $1,000.
Will a GRE prep course raise my score?
Using a prep course will almost always improve your GRE score as compared with not using one. Remember, the course providers are experts in the GRE test. They know exactly what will be on the test and they help you learn tips and tricks to take it. You are always better off using a professional GRE review course.
What to look for when in this type of course?
When taking this course, ensure that you go for a course that offers so much efficiency. You need a course that helps you get your desired score in the most efficient way as possible.
What is the best course for beginners?
As a beginner, you should choose between the Magoosh GRE exam review course or the Princeton Review GRE course. These courses combine details, while ensuring efficiency. This makes the course great for you as a beginner.
Why is the GRE important?
The GRE is the most popular graduate school admission test across the world. It is one of the most important exams in the world, as it opens up the way to earning higher degrees. Getting these advanced degrees can create several opportunities for you as a person. When you get advanced degrees, your value as a professional increases. This is why the GRE is an important exam.
Either you are looking to attend graduate school, or you are looking to attend a business school. Law schools also accept the GRE. It's a way to show your preferred school that you have what it takes to be a student there.
Owing to the importance of this course, it is not an easy exam to take. Hence, just like every other course, you need to be adequately prepared. This is where the preparatory and review courses come in. There are several of these courses out there, but this guide takes you the handpicked few that would surely be of value to you.